Hong Kong offers a unique blend of cultural heritage, ethnic diversity, and economic success. It's also one of Asia's most dynamic cities, so it isn't surprising that the idea of living and working in Hong Kong appeals to many professionals from around the world. Moreover, the city's government has been working hard to attract more foreign investment and create new jobs. In fact, it has been ranked as one of the best places to do business in Asia. Its success can be attributed to its highly developed infrastructure, including efficient public transport, well-maintained roads and streets, modern communication systems, and more.
However, it's important to do plenty of research before booking your plane ticket to Hong Kong, while this vibrant city can offer plenty of great career opportunities, strict requirements apply for expatriates hoping to obtain a working visa. However, before that, let's take a look at a few top reasons why you should consider working in Hong Kong.
What you will learn:
1. The Benefits Of Working In Hong Kong
2. Hong Kong Government Work Visa Requirements
3. Why People Fail To Obtain A Work Visa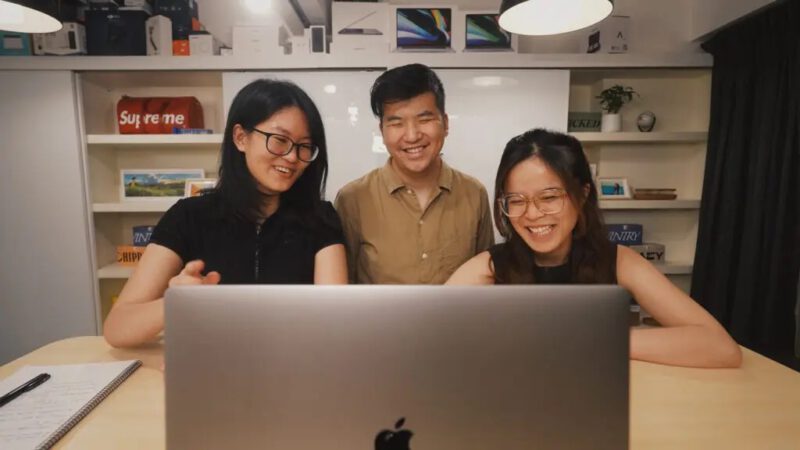 The Benefits Of Working In Hong Kong
---
One of the main benefits of working in Hong Kong is the opportunity for career growth. As one of the most recognised international commercial and financial hubs in the world, working in Hong Kong is seen as a great career opportunity for many professionals across various industries. Especially if you work in finance, education or technology, candidates with experience are sought after in Hong Kong's rapidly growing digital and financial landscape, and are also highly valued by local employers or even big companies with offices in Hong Kong. Higher salaries are also another major benefit of working in Hong Kong for some industries. Moreover, the cosmopolitan lifestyle, diverse multicultural communities and attractive career prospects, are one of the top reasons that make working in Hong Kong so great.
Working in Hong Kong can be incredibly exciting and financially rewarding. On top of being an amazing destination for your overseas adventure, Hong Kong offers an opportunity to add international experience to your CV, and this can be a great addition to your career no matter whether you decide to settle in Hong Kong for the longer term or continue to travel.
If furthering your career in Hong Kong is something that appeals to you, then you need to apply for a work permit. Below we've outlined the essential information you need to help you understand what you need to do to obtain your work permit in Hong Kong.
Hong Kong Government Work Visa Requirements
---
A work visa is issued by the Hong Kong Government's Employment for Professionals scheme. To apply for a work permit, applicants must meet the following criteria:
The job offer must be relevant to the applicant's work experience or academic qualifications.

No criminal record and with supporting documents

Good education background or technical qualifications that prove the applicant has a degree or equivalent in the relevant field, achievements, technical qualifications, work experience, etc.
Why People Fail To Obtain A Work Visa
---
While applying for a work visa in Hong Kong is not difficult in terms of the administration process, oftentimes, individuals will apply for a Hong Kong work visa only to get rejected. There are many reasons why such an outcome can occur, one of the major reasons as we have observed is a lack of understanding of the various application eligibility criteria. Many applicants will often submit their work visa application without having a clear understanding of what the Hong Kong Immigration Department requires, without realising that they have failed to provide necessary supporting documentation required for their application.
Furthermore, the Hong Kong Immigration Department will only provide a window of 2-3 weeks for applicants to submit any outstanding documents and information once an application has been filed. And if that deadline is missed, the Immigration Department will close the case and the applicant will have to file a new application.
Avoid Complications And Apply Through FastLane
---
Here at FastLane, we have helped numerous professionals over the years in their visa application process. With our experienced team of agents and consultants, we provide a comprehensive suite of end-to-end services for working permits in Hong Kong.
As a premier business visa agent in Hong Kong, get in touch with us if you have any questions or require any assistance when applying for a work visa in Hong Kong.
From providing in-depth advice on Hong Kong work visa requirements to reviewing your working visa application to the point it is submitted, FastLane will ensure an efficient turnaround time for your business. We will even keep you informed on the latest developments related to Hong Kong work visa compliance obligations!