Work Visa & Work Permit Services in Hong Kong
Recruiting foreign skilled professionals can be challenging due to the various requirements of the Hong Kong immigration department.
Save time and embrace efficiency by taking advantage of the FastLane professional experience in processing Hong Kong employment Visa applications in Hong Kong.
Why Choose Us
Expertise in Work Visa and Work Permit Requirements
We have a deep understanding of the work visa and work permit requirements of different countries.
Documentation Assistance
Help you gather the required documentation and ensure that your application is complete and accurate.
Immigration Representation
We can represent you in front of immigration authorities.
Basic Requirements for Work Visa applications

Does not possess any criminal records or security objections

With Strong educational background

Be able to demonstrate that there is a genuine job vacancy at the employing company

Have a secured employment offer for a position that matches the applicant's qualifications

The remuneration package is in line with the prevailing market standards
Hong Kong Work Visas and Entry Permits
Investment as Entrepreneur Visa
Immigration Process Time: 4-6 weeks
Who should consider: Foreign entrepreneurs seeking to establish or join in business in Hong Kong
Visa under General Employment Policy (GEP)
Immigration Process Time: 4-6 weeks
Who should consider: Individuals who possess special skills, knowledge or experience of value to and not readily available in Hong Kong and wish to enter/stay for employment as professionals.
Dependent Visa
Immigration Process Time: 6-8 weeks
Who should consider: Designed for immediate family members of foreign nationals who hold a valid Hong Kong visa, who apply for the purposes of employment, investment, training, or study in Hong Kong
Training Visa
Immigration Process Time: 4-6 weeks
Who should consider: Enter Hong Kong for training purposes, training for skills/knowledge that is not available in the applicant's country/territory of domicile for no more than 12 months
Working Visa in China
Immigration Process Time: 4-6 weeks
Who should consider: Those who are invited to China for a post or employment can consider a Z visa
Change of Visa
Change of visa sponsorship is just like applying for a new visa. You will need to handle all the applications
The application process takes approximately 4 to 8 weeks to complete from the date of submission.
Documents required to apply for Hong Kong Work Visa:
Visa application form ID(E) 990A with the applicant's signatures;
Visa application form ID(E) 990B with the company's signatures;
Copy of the applicant's passport;
Copy of proof of academic qualifications and working experience
Trusted by 1000+ business owners since 2013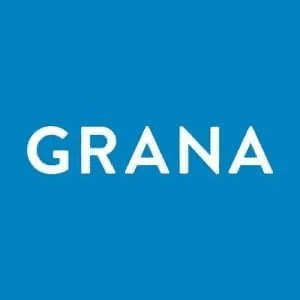 Grana
"FastLane have supported our capital raising round by advising and building our financial models, setting up Xero and Unleashed inventory systems, so we can focus on growing our business."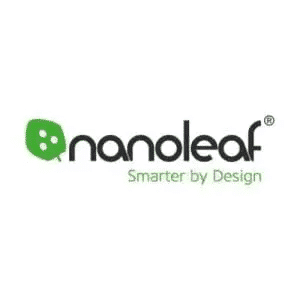 Nanoleaf
"FastLane is the perfect fit for startups that are looking for flexibility, trustworthy consulting, and someone that is willing to work with you to grow the business together."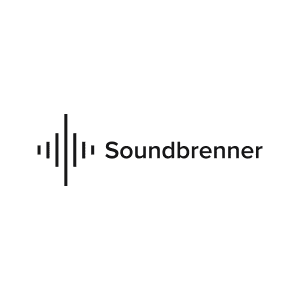 Soundbrenner
"FastLane has allowed us to spend less time on these parts of the business, and hence contributed to our successes in becoming a global music technology brand."
Frequently Answered Questions
Under Hong Kong's Entry for Employment as Professionals in Hong Kong scheme, Hong Kong work visas issued are tied to specific employers and are not transferable. To change jobs in this circumstance, the applicant must obtain first, approval from the Hong Kong Immigration Department by filing an "Application for Change of Employment." Upon approval, the applicant must surrender his/her existing Hong Kong work visa and collect a new one.
Applicants of an employment visa or entrepreneur visa are eligible to bring their family members (spouse and unmarried dependent children under 18 years of age to Hong Kong).
A dependent visa application must be filed for each family member with each dependent's length of stay is tied to the applicant's length of stay in Hong Kong. Dependent visa holders are free to take up employment or study in Hong Kong, as applicable.
Hong Kong has visas catered to foreign entrepreneurs under the special migration visa scheme, Entry for Investment. This visa type is issued to owners of Hong Kong companies for a one-year period. It is renewable so long as the applicant's business remains viable.
One of the primary application criteria is that the applicant must be able to demonstrate their business will make a significant contribution to Hong Kong's economy. Authorities will determine this by closely examining a two-year business plan and financial projection to be submitted in the application. To know more, check out our guide for visas for entrepreneurs.
The objective of the ASMTP is to attract qualified Mainland Chinese talents and professionals to work in Hong Kong. The scheme seeks individuals to help Hong Kong meet its local manpower needs and further enhance the city's competitiveness in the globalized market.
Contact our Consultants
Choose your preferred contact method and one of our dedicated consultants will be in touch!