Company Incorporation Services in Hong Kong
Embark on a journey of entrepreneurial success by starting your business in Hong Kong, a city known for its favorable business environment, strategic location, world-class infrastructure, robust legal system, low taxation, extensive market access, and a supportive ecosystem that nurtures innovation and growth, providing you with limitless possibilities to turn your entrepreneurial dreams into reality.
Our philosophy, "From Local to Global," reflects our dedication to helping Hong Kong local businesses achieve international success and supporting international ventures in the Hong Kong market. Join us and experience a smooth journey to business success!
Why Choose Us
Convenience
We offer a one-stop shop for all your company incorporation and formation needs. This means that you can get everything done in one place, without having to deal with multiple agencies or individuals.
Global reach
With an extensive network and strong partnerships spanning the globe, we are committed to supporting the success of your international ventures.
Personalized service
We understand that every business is different, and we offer personalized service to ensure that your company's needs are met.
Comprehensive Incorporation Solutions for Your Business
Step 1: Selecting the company name
A company name can be in English or Chinese
Cannot be a combination of English words/letters and Chinese characters
Chinese company name with simplified Chinese characters will NOT be accepted
Step 2: Determining the appropriate legal entity
Branch offices
Limited company
Sole proprietorship and Partnerships
Step 3: Meet the minimum requirement
At least 1 individual investors
A minimum of 1 and a maximum of 50 shareholders
A company secretary
A registered address (P.O. Box is not accepted)
Step 4: Submit the documents and applications
Incorporation Form (Form NNC1, or Form NNC1G)
Articles of Associations (AA)
A Notice to Business Registration Office (IRBR1)
Annual Maintenance Requirements
Every Hong Kong company must keep sufficient accounting records, which are to be properly audited each year by a Certified Public Accountant in Hong Kong
Private limited companies incorporated in Hong Kong are required to file an Annual Return to the Companies Registry
Unless an exemption has been granted, Hong Kong companies must file annual tax returns to the Inland Revenue Department ("IRD")
Trusted by 1000+ business owners since 2013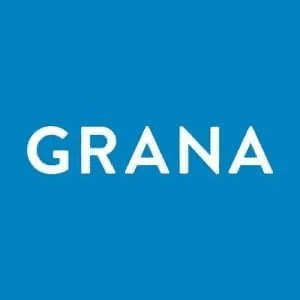 Grana
"FastLane have supported our capital raising round by advising and building our financial models, setting up Xero and Unleashed inventory systems, so we can focus on growing our business."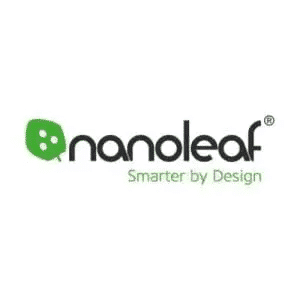 Nanoleaf
"FastLane is the perfect fit for startups that are looking for flexibility, trustworthy consulting, and someone that is willing to work with you to grow the business together."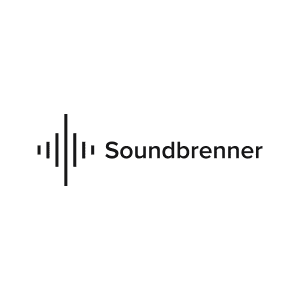 Soundbrenner
"FastLane has allowed us to spend less time on these parts of the business, and hence contributed to our successes in becoming a global music technology brand."
Frequently Answered Questions
The business registration certificate (BRC) is an essential legal document that is issued by the Business Registration Office of the Inland Revenue Department (IRD). The BRC shows your company's legal details and displays your legality for operating in Hong Kong as a business.
Hong Kong businesses are required to apply and obtain their BRC within 30 days of the start of their business operations. Any time that your business information changes, you must contact the Business Registration Office and file for an updated certificate.
It is crucial to know whether or not your business is required to obtain a business registration certificate, as you may face stiff penalties or have your ability to do business halted if you do not apply for one in time. Learn more about the requirements below.
Here is a list of companies that must file for business registration to operate successfully in Hong Kong:
Companies or organizations that complete activity that is primarily done for earning a profit. (Retail, service providers, product developers, etc.)
Any organization or club that offers services or facilities to members for a cost or fee.
Any company that is incorporated within Hong Kong with the IRD – including any who do business in Hong Kong and similar jurisdictions that fall under IRD law.
Any company that is registered in Hong Kong and has company representatives in Hong Kong.
If your company or organization falls under this list, you are required to apply for your Business Registration Certificate within 30 days of starting your operations.
In order to receive your BRC in Hong Kong, you will need to complete and file Form IRBR 37. You will also need to pay the necessary filing fees.
Hong Kong is famous for its ease to register a company, while the duration for company registration depends on how business owners manage the process.
If you are new to Hong Kong or not familiar with Hong Kong compliance requirements, it may take you weeks to process the documents as well as the requirements.
However, if you enroll in services from a professional firm like the FastLane Group, the process can be done within 2-3 days with the guidance of the professionals.
Certainly! Hong Kong company registration is allowed even if you are not a local. In other words, there are no requirements on the nationality of the shareholders and the directors. However, you need to have a local business registered address as a P.O. box is not accepted by the government.
Above all, you don't have to be in Hong Kong for the company formation process. However, most Hong Kong banks will need to meet with you in Hong Kong to hand in all your hard copy files in person.
Once your Hong Kong company has been successfully incorporated, you will receive the following documents for your company:
A Certificate of Incorporation
A Business Registration ("BR") Certificate
Articles of Association
Incorporation Form ("NNC1")
A company chop
Those documents will be packed in a "Green box" which can be taken to a bank account opening interview. Furthermore, our group entity, FastLane CPA Limited is a CPA practice registered with the Hong Kong Institute of Certified Public Accountants ("HKICPA") which allows us to certify all your company documents for business use!
Yes! Our group entity, FastLane CPA Limited is a CPA practice registered with the Hong Kong Institute of Certified Public Accountants ("HKICPA") which allows us to provide accountancy and auditing solutions. We are also licensed with Hong Kong Company Registry to provide corporate services in Hong Kong and other jurisdictions. To summarize, we can provide the following ongoing services:
Company secretarial services
Assistance in the filing of Annual Return
Provision of a custodian of the Company's statutory records
Act as your Designated Representative
Provide a company registered address
Assistance on renewal of Business Registrations
Bank account opening assistance
Contact our Consultants
Choose your preferred contact method and one of our dedicated consultants will be in touch!