Company Secretary Services in Hong Kong
FastLane Group offers proficient and comprehensive company secretary services in Hong Kong including company formation and registration, annual return filing, shareholder and director management, and Corporate governance advice. Our team of Company Secretaries provides strategic support with customized and localized expertise, ensuring compliance with diverse requirements for all your legal entities in Hong Kong.
Why Choose Us
Dedicated Account Manager
Enjoy a dedicated account manager to help get onboard with the local requirements in Hong Kong.
Designated Representative Services
Get a complementary free consultation on company structuring, ongoing administration, and management for onshore and offshore operations.
Registered Office Address
Save on the potential costs of acquiring a Hong Kong registered office address by engaging the FastLane Group.
Elevating Financial Confidence with Our Professionals
Company Formation and Governance
Streamlined Hong Kong company setup
Appointment and change of company directors and company secretary
Maintenance of the Significant Controller Register
Coordination with auditors for statutory audit
Compliance and Regulatory Support
Provision of a registered address and change of registered office address
Preparation and filing of annual returns
Assistance with business registration fee processing
Liaison for secretarial, statutory, compliance, accounting, and tax advice
Corporate Actions and Share Management
Dividend distribution handling
Issuing, allotment, and transfer of shares
Preparation of written resolutions for AGM
Efficient Company Deregistration
Assistance in the smooth process of company deregistration
Complying with legal requirements and procedures
Trusted by 1000+ business owners since 2013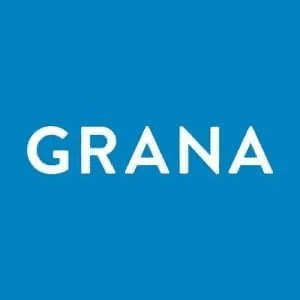 Grana
"FastLane have supported our capital raising round by advising and building our financial models, setting up Xero and Unleashed inventory systems, so we can focus on growing our business."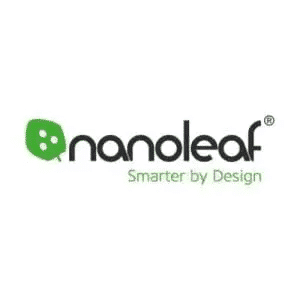 Nanoleaf
"FastLane is the perfect fit for startups that are looking for flexibility, trustworthy consulting, and someone that is willing to work with you to grow the business together."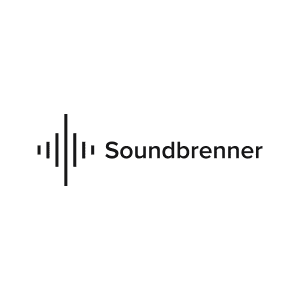 Soundbrenner
"FastLane has allowed us to spend less time on these parts of the business, and hence contributed to our successes in becoming a global music technology brand."
Frequently Answered Questions
A company secretary is an official responsible for communicating with the government, legal bodies, directors and shareholders of a company. (e.g. Companies Registry, IRD, SFC and Stock Exchange of Hong Kong). The company secretary is appointed by the directors of the company to ensure that the organization complies with the rules.
The general role of the company secretary is to ensure that the company complies with the rules and regulations, including organizing meetings of directors and shareholders.
The following are some of the other main duties of a company secretary:
Receive all government correspondence
Assist in the preparation and filing of annual returns
Manage the registration of shareholders and directors
Maintain records of appointments and resignations of directors
Prepare agendas and minutes for board meetings and annual general meetings
Assist in the issuance and transfer of stock certificates
Verifying company cancellation registrations
Maintaining statutory books of account
A competent company secretary is vital to the success of a company because their primary responsibility is to ensure that the company complies with all laws and regulations relating to the operation of the business. If the company secretary is not fully familiar with the relevant Hong Kong rules and company law, the company may not comply and may incur penalties and fines from the government.
The appointment of the company secretary must start from the date of incorporation of the Hong Kong company. The company secretary will be mentioned in the certificate of incorporation of the Hong Kong company.
According to section 474(4) of the Laws of Hong Kong. According to section 474(4) of the Hong Kong Companies Ordinance, Cap. 622, a professional company secretary in Hong Kong must meet the following criteria:
A body corporate acting as company secretary: the company must have its registered office address and place of business in Hong Kong.
A natural person acting as a company: The person must be a Hong Kong resident of at least 18 years of age.
If your company is a listed company in Hong Kong, you can only appoint an individual as the company secretary. According to the Hong Kong Stock Exchange (Listing Rule 3.28), the individual must meet some of the following requirements:
Have sufficient experience as a company secretary and be familiar with the listing rules of the jurisdiction in which he/she operates.
The individual should be a member of the Hong Kong Institute of Chartered Secretaries.
The individual may be a solicitor or a certified public accountant.
Whether the person is an individual or a corporation, from March 2018, company secretaries in Hong Kong must hold a TCSP license.
There are 4 main qualities that you should look for:
Qualifications and experience in corporate governance
In-depth local knowledge and world experience
A broad range of services tailored to your company's needs
The ability to work with your company to progress
FastLane Group provides a full range of professional company secretarial services, such as filing annual returns, providing a registered address and acting as your company secretary.
Familiar with Hong Kong company laws and regulations
Since we are familiar with Hong Kong company laws and regulations, we have accumulated extensive experience in helping local and international companies comply with Hong Kong's statutory obligations, you will no longer need to worry about keeping your statutory obligations up to date. We will conduct all government filings and requirements on behalf of your company to ensure that your company is in good standing with the Hong Kong government and its related agencies.
Unleash yourself and build a better business
By acting as your company secretary, our knowledge and expertise will allow you to focus on your favorite part of the business and leave the administrative and back office activities to us. We can provide a registered office address during your incorporation process and facilitate the effective establishment of your company.
Yes, you can. If you choose to change your company services to FastLane, we will facilitate an easy transfer of responsibilities. We will take over all documents and registers from your current vendor and handle all necessary paperwork on your behalf. We guarantee a seamless transition.
This is the easiest part. It is free of charge and all you need to do is schedule a meeting with us and we will guide you through the process.
Contact our Consultants
Choose your preferred contact method and one of our dedicated consultants will be in touch!