Company Secretary Services in Malaysia
FastLane Group offers proficient and comprehensive company secretary services in Malaysia including company formation and registration, annual return filing, shareholder and director management, and Corporate governance advice. Our team provides strategic support with customized and localized expertise, ensuring compliance with diverse requirements for all your legal entities in Malaysia.
Why Choose Us
Dedicated Account Manager
Enjoy a dedicated account manager to help get onboard with the local requirements in Malaysia.
Designated Representative Services
Get a complementary free consultation on company structuring, ongoing administration, and management for onshore and offshore operations.
Registered Office Address
Save on the potential costs of acquiring a Malaysia registered office address by engaging the FastLane Group.
Elevating Financial Confidence with Our Professionals
Company Formation and Governance
Streamlined Malaysia company setup
Appointment and change of company director
Compliance with local ownership and control regulations
Provision of audit support services
Compliance and Regulatory Support
Provision of a registered address and change of registered office address
Preparation and filing of annual returns
Assistance with business registration fee processing
Liaison for secretarial, statutory, compliance, accounting, and tax advice
Corporate Actions and Share Management
Dividend distribution handling
Issuing, allotment, and transfer of shares
Preparation of written resolutions for AGM
Efficient Company Deregistration
Assistance in the smooth process of company deregistration
Complying with legal requirements and procedures
Trusted by 1000+ business owners since 2013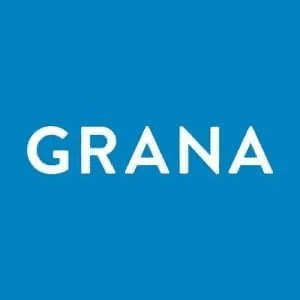 Grana
"FastLane have supported our capital raising round by advising and building our financial models, setting up Xero and Unleashed inventory systems, so we can focus on growing our business."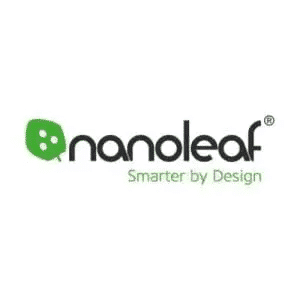 Nanoleaf
"FastLane is the perfect fit for startups that are looking for flexibility, trustworthy consulting, and someone that is willing to work with you to grow the business together."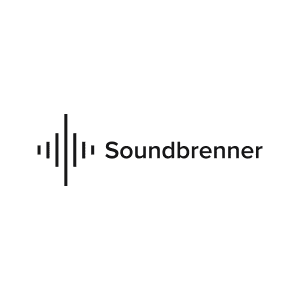 Soundbrenner
"FastLane has allowed us to spend less time on these parts of the business, and hence contributed to our successes in becoming a global music technology brand."
Frequently Answered Questions
In Malaysia, all registered companies, such as Sdn Bhds, are required to have at least one licensed company secretary under the Companies Act (2016).

A Sdn Bhd is a private company limited by shares, which means that its liability is limited to the amount of its shares.
Chartered Secretary (CS) must be registered under the Malaysian Institute of Chartered Secretaries and Administrators (MAICSA) in order to practice as a company secretary in Malaysia.
Company secretarial (CoSec) services include everything from:
Company Formation and Governance
Compliance and Regulatory Support
Designated Representative Services
Corporate Actions and Share Management
Company Deregistration
Company secretarial services help businesses maintain compliance with local regulations and administrative tasks, which can help business owner avoid penalties, fines, and lawsuits.
The company secretary must be appointed from the date of incorporation of a Malaysia company. This is a requirement under the Companies Act 2016 (CA 2016), and the company secretary's name must be included in the company's certificate of incorporation from SSM.
The Fourth Schedule of the Companies Act 2016 (CA 2016) lists the professional bodies that are recognized by the Companies Commission of Malaysia (SSM) for the purposes of appointing a company secretary. These bodies are:
Malaysian Institute of Chartered Secretaries and Administrators (MAICSA)
Malaysian Institute of Accountants (MIA)
Malaysian Bar
Malaysian Association of Company Secretaries (MACS)
Malaysian Institute of Certified Public Accountants (MICPA)
Sabah Law Association
Advocates Association of Sarawak
In addition to being a member of one of these professional bodies, the company secretary must also be a natural person who is at least 18 years old and who is not disqualified from holding the post.
There are 4 main qualities that you should look for:
Qualifications and experience in corporate governance
In-depth local knowledge and world experience
A broad range of services tailored to your company's needs
The ability to work with your company to progress
FastLane Group is a leading provider of professional corporate services, accounting firm services, and company incorporation solutions for Malaysian businesses. We have a team of experienced and qualified professionals who can provide you with the services you need to ensure that your company is in compliance with all applicable laws and regulations.
FastLane Group has a deep understanding of the local business environment and the laws and regulations that apply to your company. We are also familiar with international best practices.
FastLane Group offers a wide range of services tailored to your company's needs. We can help you with everything from incorporating and registering your company to maintaining your company's records and providing advice on corporate governance.
FastLane Group is committed to providing you with the best possible service. We are always available to answer your questions and to help you with your needs.
Yes, you can change your company secretary in Malaysia. The process is relatively simple and can be done by following these steps:
Prepare a resolution to change the company secretary. This resolution should be signed by all of the directors of the company.
File the resolution with the Companies Commission of Malaysia (SSM).
Notify the old company secretary of the change.
Appoint a new company secretary.
The SSM will require you to file S58 (Previously known as Form 49) with them to notify them of the change of company secretary. You can download the form from the SSM website.
The old company secretary will need to be notified of the change in writing. You can send them a letter or an email to notify them of the change.
The new company secretary will need to be appointed by the directors of the company. This can be done by a resolution of the directors.
Once you have completed these steps, the change of company secretary will be effective.
This is the easiest part. It is free of charge and all you need to do is schedule a meeting with us and we will guide you through the process.
Contact our Consultants
Choose your preferred contact method and one of our dedicated consultants will be in touch!