Professional Accounting and Bookkeeping Services in Hong Kong
Fastlane Group, a Xero Platinum partner, leverages the power of Xero's cloud-based accounting platform to provide efficient bookkeeping services that comply with local accounting standards. We ensure accuracy in financial reporting and analysis while embracing the innovative capabilities of Xero.
Why FastLane

Seamless Accounting Solutions
Rely on our team of experienced professionals to handle your accounting requirements from bookkeeping and financial statement preparation to tax compliance and reporting.

Advanced Technology and Tools
Leverage cutting-edge software and technologies to efficiently manage financial processes, allowing for improved accuracy, automation, and real-time access to financial data.

Save Time and Resources
Focus on your core business activities, while we handle the intricacies of financial management, ensuring efficiency and freeing up your valuable resources.

Customized Approach
Our flexible solutions are designed to adapt to your evolving business requirements, providing you with a seamless and personalized experience. We can provide you with the accounting services monthly or quarterly basis or just for year-end reports.

Stay Informed and Empowered
Gain valuable insights into your business's financial health. We use Xero and other online accounting software that allows you to have real time access anywhere.

Peace of Mind
Rest easy knowing that your financial records are in safe hands. Our dedicated experts diligently manage your accounts, ensuring accuracy, compliance, and timely reporting.
Why Choose Us
Seamless Accounting Solutions
Rely on our team of experienced professionals to handle your accounting requirements from bookkeeping and financial statement preparation to tax compliance and reporting.
Advanced Technology and Tools
Leverage cutting-edge software and technologies to efficiently manage financial processes, allowing for improved accuracy, automation, and real-time access to financial data.
Save Time and Resources
Focus on your core business activities, while we handle the intricacies of financial management, ensuring efficiency and freeing up your valuable resources.
Efficient Accounting Solutions for Your Business Success
Xero Cloud Accounting Software Implementation & Training
We ensure a smooth transition to Xero, providing comprehensive training to empower your team to effectively utilize its features and functionalities.
Monthly / Quarterly / Yearly Bookkeeping Services
Fastlane offers reliable bookkeeping services tailored to your preferred frequency – monthly, quarterly, or yearly. Our dedicated professionals will handle
Accounting Data and Bank Reconciliations
Save time and effort by outsourcing your accounting data input and reconciliation process to Fastlane. We accurately input your financial transactions into Xero, ensuring that your records are up to date and organized.
Preparation of Management Accounts
We prepare monthly profit and loss statements and balance sheets, enabling you to make informed decisions and track your progress.
Accounts Receivable & Accounts Payable Ageing Reports
Stay on top of your outstanding invoices and payments. These reports provide a clear snapshot of your cash flow, helping you effectively manage your receivables and payables.
Xero Account Review Services
Our experts review your Xero account settings, bank feeds, reconciliations, and sales and expense categorization. We then provide you with a detailed Xero Health Check Report, including findings and recommendations to optimize your Xero usage.
Here's why you should consider using Xero as your accounting solution

Seamless Cloud-Based Access
With Xero, you can access your financial data anytime, anywhere, as long as you have an internet connection. This cloud-based accessibility allows for real-time collaboration with your team and your accountant, providing a seamless experience for managing your financials.

User-Friendly Interface
Xero's user-friendly interface makes it easy for business owners and accounting professionals to navigate and utilize the platform effectively. You don't need to be a tech expert to leverage the features and functionalities of Xero.

Automation and Efficiency
Xero streamlines your accounting processes through automation, saving you valuable time and effort. It automates tasks such as bank reconciliations, invoice generation, and expense tracking, reducing manual data entry and the potential for errors. This efficiency allows you to focus on more strategic aspects of your business.

Real-Time Financial Insights
With Xero's real-time reporting and dashboard features, you can gain immediate visibility into your financial performance. The platform provides customizable reports and key financial metrics, allowing you to make informed decisions based on up-to-date information.

Integration with Third-Party Apps
Xero integrates seamlessly with numerous third-party applications, allowing you to extend its functionality and tailor it to your specific business needs. Whether it's payment gateways, inventory management, or customer relationship management tools, Xero's integrations offer flexibility and convenience.

Collaboration and Accessibility
Xero facilitates collaboration between you, your team, and your accountant. You can easily grant access to relevant stakeholders, enabling them to view and work on specific financial data. This accessibility promotes efficient communication and enhances collaboration within your organization.

Bank-Level Security and Data Protection
Xero takes security seriously. The platform employs robust security measures, including encryption and multi-factor authentication, to protect your financial data. Additionally, regular data backups and disaster recovery procedures ensure the safety and integrity of your information.

Xero's Rich Ecosystem
Xero has a vibrant ecosystem that includes a wide range of add-on applications and integrations. These apps provide additional functionality and specialized features, allowing you to customize your accounting experience and meet the unique needs of your business.
Trusted by 1000+ business owners since 2013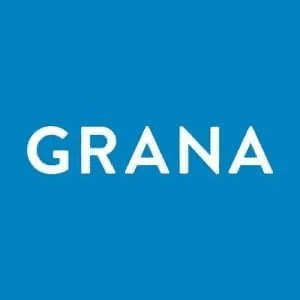 Grana
"FastLane have supported our capital raising round by advising and building our financial models, setting up Xero and Unleashed inventory systems, so we can focus on growing our business."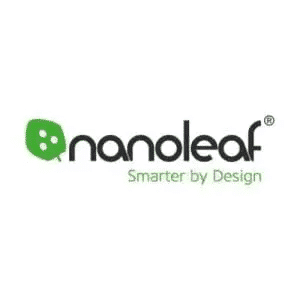 Nanoleaf
"FastLane is the perfect fit for startups that are looking for flexibility, trustworthy consulting, and someone that is willing to work with you to grow the business together."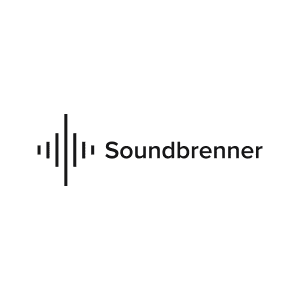 Soundbrenner
"FastLane has allowed us to spend less time on these parts of the business, and hence contributed to our successes in becoming a global music technology brand."
Frequently Answered Questions
All Hong Kong-incorporated companies are statutorily required by the Companies Ordinance to audit their financial statements on a yearly basis.
These financial statements are essentially accounting documents prepared by a Certified Public Accountant (CPA) on behalf of a business, with the aim of providing financial accountability to the company's stakeholders. For private companies, financial statements are not required to be filed on public records.
For corporate entities, financial statements are required and must be prepared, in order to comply with the disclosure requirements set out in the Hong Kong Companies Ordinance, Hong Kong's Financial Reporting Standards, and the Rules of The Stock Exchange of Hong Kong Limited for listed companies.
Cloud accounting is a better way to do accounting work. Unlike traditional accounting solutions, cloud accounting platforms are hosted on remote servers and make data and software accessible online anytime, anywhere, and from any device.
The greatest strength of moving accounting from offline to online is that it allows companies to manage and share access to their financial documents with their team, accountants, and bookkeepers – facilitating collaboration, transparency, and efficiency.
To sum up, cloud accounting means storing and accessing accounting data over the internet and online software instead of one's computer. Since the software is hosted in a remote server, it does not solely rely on a hard drive therefore it results in a safer choice for accountants or business owners. People can add or adjust data through an online platform with instant updates on all devices. There are also some other very popular usages of cloud computing such as google drive, dropbox, and Apple iCloud.
Software Keep Update
Technology is evolving every day, including clouding software. When you are always able to work with the latest version of the software since they update automatically, you can utilize the latest technologies or features to improve your workflow.
Easy to access
As long as you have an internet connection, you can connect to cloud accounting software anytime. It makes your team greater flexibility in working with your operations.
Reduce manual tasks
Cloud accounting software like Xero usually has integrations or bank feed functions that allow you to import transaction data safely from the bank to your cloud software. It reduces time in manual data entry as well as the reconciliation process.
Generate Reports instantly
Generating financial statements are no longer a problem for cloud accounting users. You can have your financial reports instantly with your software to comply with accounting standards.
Huge Storage Cost
With the fact that data need to be stored in a local drive or in physical copies, there are great risks in terms of storage and transfer of data. And once the data is lost, there are huge costs to recover.

Limited people have the access
Since only a few computers have the software, very few people are able to get access to the accounting software which makes accounting work more inefficient in terms of collaboration and transparency.

Not able to adapt company growth
Given the software will not update automatically, the original software may not be able to manage the scaling business. The software then becomes a burden for the company instead of a tool.
FastLane Group utilizes a cloud-based accounting software named Xero. Xero offers businesses a simple, yet powerful, way to manage their finances. Compared with traditional accounting systems or Excel, Xero users can access their business finances wherever they are, collaborate seamlessly with other parties, and can even improve their cash flow through online invoices.

FastLane Group started its journey with Xero in 2013 and is certified as one of the Xero Advisors and Xero Platinum partners. Our team are Xero experts and can guide you through the benefits of Xero and transform how you do your bookkeeping, run your credit control and even pay your employees. To affirm our position as a leading Xero Partner, FastLane Group has been awarded the Xero Award for Accounting Partner of the Year 2019!
Business owners who adopt Xero primarily do so because they want to make use of a business tool that will make running their business easier. Xero offers a simpler and more efficient way of managing some of the most tedious business processes out there, such as managing the invoicing of clients.
With Xero, businesses can create template agreements, invoice clients right away while making it easy for them to settle their payments, and even provide business owners with features that will allow them to follow up on any outstanding invoice! By automating many business processes, business owners will have the freedom to refocus their energy on the key revenue-driving activities that will help grow their business!
Once you have made the decision to move your business to a cloud accounting system like Xero, you have to take into consideration what this transition would look like. The following are factors to consider that can help smoothen the adoption of Xero:
Is it necessary to migrate all the financial information of my business?
Many businesses often want to migrate all of their historical data from their old accounting platform onto Xero. However, to the extent that all the financial data of a business is already backed up and accessible, large data migration may not be necessary. Because this is a task that needs to be balanced with time and cost, sometimes it will be best to limit the migration of information to just what a business needs to meet its statutory record-keeping obligations. In these circumstances, it would be best to discuss these issues with your accountant!
Should you work with a professional accounting firm to smoothen the process of adopting a cloud accounting system?
A common issue that a business experiences when moving to a cloud accounting system is that their financial information may require formatting in order to be successfully imported into Xero. Not only can this task be time-consuming, but it can also be complex. If a business decides to simply migrate its closing balances, a professional accounting firm may not be necessary for the purpose of getting started on Xero. However, if a business decides they want to migrate all its information, then working with a professional accounting firm can guarantee that no complications will arise during this exercise.
When do you want to complete this transition?
Choosing when to start your business on a new online accounting platform is much easier than you think – depending on your requirements, you can start either on a new month or a new fiscal year. If you don't need to port all your data over from your old accounting platform, simply bring across your closing balances: it's a clean break.
How will my team adjust to this change?
The physical change from using one accounting system to Xero is also accompanied by a mindset change for those who will have to use this new system. Business owners need to give their staff enough time to familiarize themselves with Xero by establishing a timeline and providing clear instructions on how to use the platform. Doing so can minimize the occurrence of any accounting issues going forward that arise from a lack of familiarity.
For those who are engaging a professional accounting firm to help facilitate this transition, ask them if they can host any training sessions!
What other integrations will your business need?
Businesses all have different needs and will use different business tools to address their everyday challenges. Ensuring that all these different tools can work together can often enhance the core capabilities of a business whilst increasing the accuracy of the information utilized. If there is a specific business tool that your business needs, check first to see if it integrates with Xero here. If your desired tool doesn't integrate, then you can also consider the variety of options found on Xero's App Marketplace to see if there is a suitable alternative!
Yes, Xero provides regular updates on the launch of new features on its websites on Xero News. In July 2022, Xero announced its new features that will allow customers to get quick answers and optimize financial analysis, the 3 major features of Xero updates include:
– Streamline financial analysis with additional tools, additional reports and foreign currencies.
– Enhancing customization with personalized presentation, structure of reports and layouts
– Increasing flexibility with standardized and customized reports and additional functions
For more details, read our blog: What You Need to Know About the Coming Changes Of Xero Accounting Software
We determine the number of transactions per month as the number of transactions conducted in a corporate bank account. This includes all deposits, withdrawals, sales invoices, and business expenses.
At the FastLane Group, we take special care, not to double-count transactions. For example, if a company transfers funds between different bank accounts, we count this as one transaction. We also take into consideration whether the company makes several receipts for one sales invoice, or has similar recurring transactions through merchant accounts (Paypal, Stripe, Payoneer, Neat, etc). Other service providers may not account for such transactions.
If you are unsure of how many transactions your company conducts in any given month, don't hesitate to reach out to us at FastLane. We can review the necessary documentation to help determine!
As a small business owner, it's likely that you've taken on the task of bookkeeping yourself in order to stay mindful of your expenses. Most business owners discover that their time is better spent focusing on their goods and services rather than accounting debits and credits as their company expands.
Outsourcing accounting services in Hong Kong allows small businesses and SMEs to access and utilize more resources as compared to relying on in-house accountants. The key benefits of outsourcing accounting services to a professional accounting firm are as follows:
– Save time to focus on other key business activities
– Save money by accessing professional knowledge and avoiding penalties
– Provide a better understanding of the company's financial performance
– Improve cash flow management
– Seamless audit coordination
You may outsource everything from day-to-day accounts receivables to payables, payroll, transaction coding, accounting, filing your Profits Tax Return, and even financial reporting.
Yes. However, it is not recommended. Bookkeeping is an essential part of a business as they are responsible for managing the day-to-day accounts. For business owners who wish to devote their time to business-generating activities, hiring a bookkeeper can ensure that they are able to do so.
According to Xero, without proper bookkeeping, "it would be easy for transactions to go unrecorded, left to pile up until the end of the financial period. Mistakes could be made and important details could be lost or forgotten". Having a bookkeeper can lighten a load of a business, improving its efficiency.
Parties who require bookkeeping support but are not ready to completely outsource these related roles can consider setting up a Xero system. The FastLane Group's cloud accounting services get you started with Xero, provide training on the system and manage all receipts you upload onto the platform!
Cloud accounting is a smarter, more efficient way to handle your business finances. Cloud accounting solutions, unlike traditional bookkeeping software, are hosted on remote servers and allow information and applications to be accessed from anywhere at any time on any device.
As stated by Marc Benioff, CEO of Salesforce.com, "cloud computing is a better way to run your business". Moving your accounting work to the cloud is no exception. Businesses that use cloud accounting platforms such as Xero can enjoy increased efficiency through automation functions, increased data security and improved financial control over compliance matters. In addition, cloud platforms are typically designed with scalability in mind, allowing users the ability to pick and choose which functions they want to pay for and utilize.
We charge accounting services fees based on an hourly rate or a fixed fee per month depending on the number of your company transactions and business complexity. Nothing unexpected will appear on your bills!
Contact our Consultants
Choose your preferred contact method and one of our dedicated consultants will be in touch!