PEO and Employer of Record (EOR) in Hong Kong
Your Group Workforce Solutions for International Expansion. Explore new markets without registering a business entity with Fastlane Group's EOR (Employer of Record) service and PEO (Professional Employer Organization) recruitment service. Test market opportunities in foreign countries while we handle HR operations, including onboarding, payroll, compliance, and employment contracts.

Fastlane Group provides an efficient way to access global talent and explore international business opportunities. Focus on market testing while we take care of HR complexities, setting the stage for your successful global expansion when you're ready.
What can PEO and EOR services do?

Payroll & Benefits
Paying salary and handling tax obligations. While offering benefits to the employer's employees such as medical and dental insurance, paid time off, retirement planning, help with enrollment, claims, onboarding of new employees, and more

HR Management
Hiring, training, and retaining employees, including creating onboarding materials, completing any required background checks, employee retention, training programs and helping with employee issues

Compliances
PEO offers risk assessments like monitoring changing tax law and reporting requirements, filing of tax forms, unemployment insurance, workers' compensation and other important government forms the employer may be required to provide
Why Choose Us
Global Network and Reach
FastLane Global's extensive global network and presence in multiple regions enable us to support your business expansion into international markets with ease.
Expert Guidance and Support
Our dedicated team of professionals collaborates with you at every step, providing expert guidance and comprehensive solutions.
Dedicated Client Success Manager
We prioritize your success and provide a dedicated client success manager to oversee all operations across multiple markets.
Professional PEO and EOR Services for Seamless International Expansion
Flexible Arrangement
We offer comprehensive assistance to businesses seeking to find, hire, and manage international talent without the need to register a legal entity in the target expansion country. As the co-employer for foreign employees, we take care of the legal compliance, payroll, and benefits.
Experienced PEO, EOR and Payroll Administrator
PEO and EOR services provide businesses with a payroll administrator who efficiently manages all payroll tasks and compliance matters. This ensures smooth salary payments and tax handling without any issues.
Full Services – Company Formation and Work Visa Application Assistance
PEO and EOR services can help form a company business onshore or offshore, which will then become a separate legal company with its own set of rights and obligations and help the employer's employees with the work visa application without the employer being physically present.
Trusted by 1000+ business owners since 2013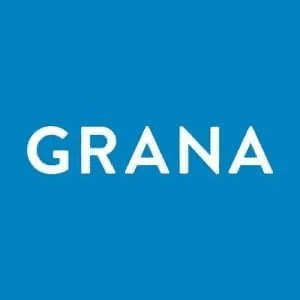 Grana
"FastLane have supported our capital raising round by advising and building our financial models, setting up Xero and Unleashed inventory systems, so we can focus on growing our business."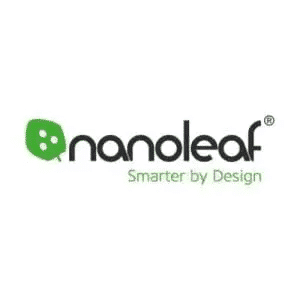 Nanoleaf
"FastLane is the perfect fit for startups that are looking for flexibility, trustworthy consulting, and someone that is willing to work with you to grow the business together."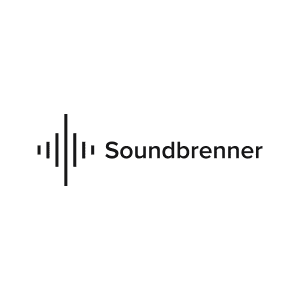 Soundbrenner
"FastLane has allowed us to spend less time on these parts of the business, and hence contributed to our successes in becoming a global music technology brand."
Frequently Answered Questions
The main benefits of hiring PEO services provider include:
Ensure local compliance on employment law and tax obligations
There are many rules and regulations involved with HR duties and the employment process, which may frequently change, hence this may cause new and small or growing businesses to be frustrated or unsure about how to proceed with the changes. PEO services are updated with the regulations the employer may not understand and ensure that the company meets the country's compliance for HR rules and regulations.
Save your time on HR and admin tasks
Rather than focusing time on HR and admin tasks and HR strategies for the company, PEO services can help do that for the employer and support them so they stay focused on the essential stuff such as the business growth, revenue making opportunities and business activities.
Provide smoother HR experience
Not only does the HR PEO services provider help the employer out with HR tasks and needs, it allows them to set up in a new industry or oversea market in a few days. Entering a new market abroad can be very risky due to various reasons, such as time, local laws, language barriers, staff or resources. PEO services can help the employer test out the specific market without setting up a company hence helping them hire staff and starting operating activities much faster.
Offer Competitive Global Employee Options
Since PEO services are able to help the employer set up in another country whether they have a presence there or not, they are able to offer the employer a wider range of scope on candidates and recruit and onboard the best talent the market has available both locally and internationally, which will help make their business more globally competitive.
The PEO service provider would be the employer legally however the company will have the full discretionary of the employee's job duty.
Employers in need of specialised HR workers — If your company or organisation has employees outside the human resources sector working on HR and compliance issues rather than the responsibilities you hired them for, consider hiring a PEO.

Small and medium-sized enterprises (SMEs) that desire to be more competitive — Many small businesses collaborate with PEOs in order to expand their benefits packages, such as healthcare and retirement plans, giving them a competitive advantage over bigger competitors. Small businesses can join a PEO Hong Kong and gain access to retirement plans, insurance, and other perks that can help them compete against larger corporations.
The employer and the PEO become co-employers of the employee so the owner would be known as the Executive and the PEO is known as the Employer of Record (EOR).
The services are similar since they all focus on HR however there are differences as well.
The main difference between PEO services and HR outsourcing is that HR outsourcing companies handle specific HR functions but don't assume co-employer responsibilities or offer any additional HR support whereas PEO offers the employer both of the services.
It takes about 5-30 days to implement the PEO service due to the multiple steps required that need to be completed such as collecting and verifying forms for each employee, onboarding and enrollment meetings and finally selecting the benefits for each employee.
Both scenarios will depend on what the employment contract consists of so if an employee quits then typically there is an agreed-upon notice period whereas if an employee is fired then the PEO will handle the termination and compliance.
The employer will still retain ownership of the company and control over its operations hence the PEO and the employer will share or allocate employer responsibilities and liabilities.

The employer will be responsible for the business, such as the worksite, brand and quality, etc, aka actual business operations whereas the PEO will be responsible for purposes of administration, payroll, taxes, benefits, and improving safety and compliance at the worksite since they offer workers' compensation coverage aka employment-related issues.

The PEO can help the employer make more informed decisions and come up with strategies to help share the business.
The aim of the PEO HR services isn't to replace your HR team but it is to work hand in hand with them. PEOs can focus on nuanced aspects of the HR function and free up your internal team for matters related to their specialized skills. PEOs can handle payroll, taxes and compliance while leaving your people with the time and space they need to develop your company.
Your HR team will still be in charge and have the ultimate control while the PEO can be there just like an assistant to provide your team with the support they need, help assist you in making a benefits package for your employees and make sure that your outsourced HR functions meet full regulatory compliance.
PEOs can also help your company reduce costs through their competitive packages of employee benefits, especially on healthcare and workers' compensation so this helps attract better talent and growth for the business and minimize employee turnover.
PEO employment services help the company to make sure they are following legal compliance properly and not fall into legal risks.
PEO is especially attractive for your case if you are looking to hire foreign talent in another country but have no business set up there or only looking to hire a foreign employee for a specific project-based work where the worker controls when, where, and how the work is done. PEO arrangement can promote better staff loyalty as it means a longer-term employment arrangement than a contractor which is usually a one-off or temporary setup.
Contact our Consultants
Choose your preferred contact method and one of our dedicated consultants will be in touch!