Singapore is frequently touted as one of the easiest cities in the world to do business. Its geographic location, forward thinking economic policies, and international community make the city among the most desirable locations to start a business. But what exactly does it take, and what is the Singapore Company Registration process to get your business started in Singapore?
1.2. Appoint A Company Secretary and Resident Director
A Singapore Company must appoint a minimum of one Resident Director. This individual may be a Singapore Citizen, Permanent Resident, or even be a holder of a Singapore work visa (EntrePass or Employment Pass).
A Company Secretary must be appointed within 6 months of the Singapore company registration. Much like the position of Resident Director, this individual must be a Singapore Citizen, Permanent Resident, or be a holder of a Singapore work visa (EntrePass or Employment Pass). It should be noted that an individual who has taken up the position of a company's sole director and/or shareholder cannot also act as the Company Secretary.
1.3. Possess a minimum of SGD 1 of share capital
The minimum amount of share capital required to incorporate a company in Singapore is only SGD 1. Additionally, the Singapore Government does not put restrictions on the currency to be used as share capital. Companies may register their share capital in any major currency, provided that the amount is equivalent to SGD 1.
1.4. Registered Address
Incorporated companies in Singapore must maintain a physical Singapore address as their registered address. The registered address cannot be a P.O. box. However, in the event that a residential address is chosen to be used as a business address, prior approval from Singapore's Housing Development Board (for HDB flats) or the Urban Redevelopment Authority (for private properties) must be obtained
3.1. Name Reservation
The first step of Singapore company registration is to reserve a company name for your business. Company names are approved by the Singapore Accounting and Corporate Regulatory Authority ("ACRA") with the process generally requiring only an hour to receive confirmation of approval.
Upon approval, company names are reserved for the applicant for a period of 120 days. It is recommended that Singapore company registration process be completed within this period.
There are broad guidelines for choosing an appropriate company name. Names which are identical to an already reserved name, identical to other registered business names or include words that are "undesirable" are not allowed.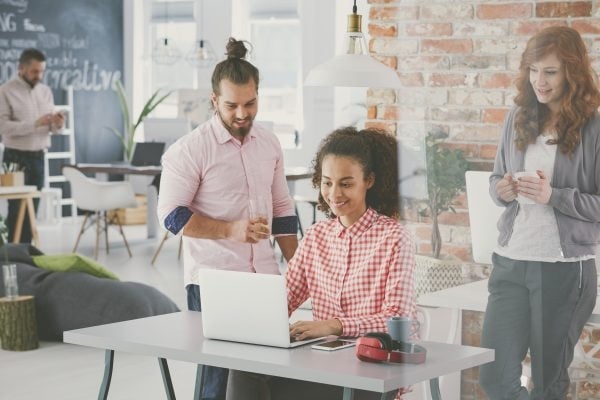 3.2. Register The Company
Upon the approval of your company name, the following registration process for companies in Singapore is simple and efficient! Typically, if all required documentation is in order (e.g., duly signed and certified), the registration process can be completed within one business day upon submission to ACRA.
Unfortunately, non-resident individuals cannot self-register a Singapore company. Non-residents should engage a professional firm to assist with their registration process.
The following documents should be prepared for your Singapore company registration
Company Name and SSIC code (a code that classifies the company's business activity which can be searched for through ACRA's)

Description of the company's business activities

Details of the Shareholders, Directors and

Company Secretary

Registered Office Address

Memorandum and Articles of Association
Singapore Residents should supply the following additional information
Scanned copy of Singapore's National Registration Identity Card (both sides)
Non-Residents should supply the following additional information
Scanned copy of passport

Proof of overseas address

KYC documentation
Corporate Shareholders (if any) should supply the following additional information
Scanned copy of the Certificate of Incorporation

Scanned copy of Business Profile

Scanned copy of the Memorandum and Articles of Association

Proof of address
Upon approval of a company name (which can be completed within 1 day), the assembled documents should be submitted to ACRA for their approval.
3.3. Certificate of Incorporation
Upon completing your Singapore company registration with ACRA, you will receive an auto-generated email stating your company's registration number. This number serves as the confirmation of your successful Singapore company registration.
If printed copies of your official certificate of incorporation are desired, they can be purchased for a fee and can be collected at ACRA's office the next business day
Conclusion
The Singapore company registration process company is easy and efficient. The FastLane Group can help you complete your Singapore company registration  within 2 business days! For assistance, please contact our regional corporate service team!