1. Who exactly is a millennial employee?
Millennial employees make up the largest generation within the current workforce at 56 million as of 2016, beating Gen X-ers and Baby Boomers. Anyone born between 1981 and 1996 is regarded as a millennial. Millennials are victims of many negative stereotypes, such as being complacent, or lazy. However, they are highly sought after by employees for their passion, diversity and tech-savvy, but they prove difficult to recruit as they value things differently from the generations before them. 
2. How should SMEs go about attracting millennial employees?
2.1. Recruit via social and offline channels
Recruiting via mainstream social media is a good place to begin. Placing job advertisements on Instagram, or using online job sites such as Indeed or Wanted will interest millennials. Sending current millennial employees to college campuses as ambassadors for your SME is a fantastic way to attract millennials, as are recruitment fairs that are fun and high-energy.
2.2. Career opportunity is the key
While recruiting, highlight the opportunity for growth and career opportunities such as fast track for promotion, mentorship, and training programmes. According to the Employer Brand Research 2019 conducted by Randstad, 36% of the Millennials in Hong Kong seek for career opportunities, whilst the older generations do not value as much from their employer. Millennials want the chance to continuously learn and build their skillset, evolving into leaders.
3. How to retain millennial employees?
Retaining millennial employees can be tricky. Most notably, millennials are motivated more by passion than salary, and will happily switch to a job with a smaller paycheck if they feel stagnant or unhappy in their current positions. Research found that 44% of millennials expressed that the top priority of employment is being in a job they feel passionate about. Here are some tips to retain millennial employees: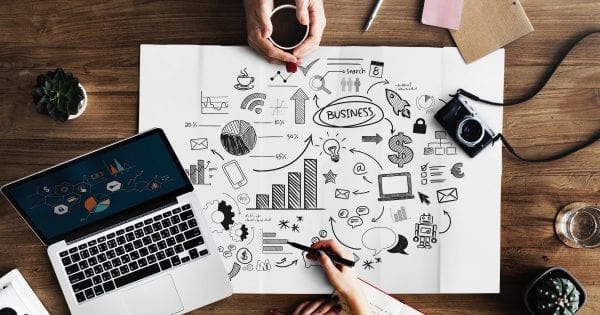 3.1. Work flexibility
Freedom is a key value that millennial employees look for in their career which forms as part of their lifestyle. It's important for them to achieve a work-life balance for job satisfaction in the long term. Apart from working at co-working spaces where you have communal areas, consider flexibility for employees to work from home or remote locations, as well as flexibility on schedules for employees to choose the time of day that makes them the most productive.
3.2. Offer a competitive salary and good benefits
This is incredibly important, as it is an indicator to millennials that you care about them beyond the workplace and see them as humans instead of just employees. It's vital also because millennials can easily use online tools such as Glassdoor or Payscale to see what their peers are receiving and what they are entitled to.


Health benefits for employees are deemed important as SCMP reported that 30 per cent  of Generation Z in Hong Kong would agree to less money in exchange for more medical benefits. StartupCare Hong Kong is an example that offers flexible group employee health benefits solution for your team while promoting a healthy lifestyle. 
While millennials appreciate the salary and benefits, it's most notable for employers that they have to build a supportive culture and align their mission and values with employees in order to offer a sense of purpose. 96% agree that aligning personal values with a company's culture is a key job satisfaction factor.
3.3. Take an active approach to promote a workplace culture
Promoting inclusion and diversity is very important, as is upkeeping a safe work environment. In light of today's #MeToo movement, which has affected the dynamics between men and women and raised questions about what interaction or communication is appropriate in the workplace, young women and men want to learn more about the subject as much as to feel safe and heard at work. Hosting workshops on subjects such as diversity and inclusion, and sexual harassment and training at the workplace is a sure-fire way to keep a contented workforce. Make time to mentor your employees one on one, and let them know you care about them.
Conclusion
To maintain a successful business, apart from paying attention to your employees, you should review your payroll structure and processing. By adopting an external service provider, you can have peace of mind and focus your energy on other important tasks. Founded in 2013, The FastLane Group is an accountancy and advisory firm with a presence in Hong Kong and Shenzhen. We combine innovation and technology to provide professional services with a particular focus on entrepreneurs, start-ups, fast-growing technology companies, angel investors and venture capitalists, providing best in class services for businesses looking to operate in Hong Kong, China, and the ASEAN region. Offering a diverse range of professional services, including accountancy, auditing, company formation, and payroll management and HR advisory assistance, the FastLane Group is able to provide a holistic and comprehensive suite of services to our clients. Contact FastLane Group to learn more about our solutions to grow your business.