HR & Payroll Services in Australia
FastLane Group provides local and cross-border payroll & HR solutions that comply with diverse country regulations. With our expertise in navigating worldwide HR and payroll scenarios, you can trust us to maintain compliance with local statutes.

Streamline your global enterprise's HR process with cloud-based solutions, benefiting from advanced systems and best practices to ensure accuracy and efficiency. Focus on your core activities and achieve efficient workforce management with Fastlane Global.
Why Choose Us
Stay compliant at all times
Take advantage of the FastLane Group's professional knowledge to stay on top of your employer obligations.
Focus on growing your business
Let us handle your complicating and time-consuming HR & Payroll process for you, dedicate more time to growing your business.
Reduce Costs
Enjoy a full HR and Payroll team without having to build this team yourself.
Cloud-based Systems
Let us manage your Payroll and HR obligations online completely.
We offer a wide range of comprehensive payroll packages
Payroll Management
A Dediciated HR Specialist
Payroll Software Setup & Implementation
Employees' Onboarding and Offboarding
Monthly Payroll Calculation
Employee Salary Payment Arrangements
Employees Expenses Reimbursement
Payslips Creation and Distribution
Leave Records Management
Monthly Payroll Report
Maintenance of Employees' Personal Records
Employer's Tax Return Filing
Australia salaries tax advisory
Preparation and submission of PAYG payment summary
Personal salary tax filing
Salary tax advisory
HR administration and support
Superannuation enrollments
Employees' Medicare Levy enrollments
Workers' compensation insurance enrollments
Advisory for employment regulation compliance
Work Visa Application Assistance
Superannuation Administration Services
Authorization to act on behalf of the employer
Compile a monthly summary
Provide a monthly super remittance statement for submission
Employee enrollment, termination, and contribution arrangement
We utilize the following online payroll tools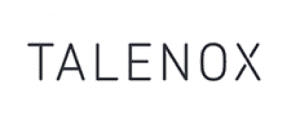 Talenox
Talenox is a cloud-based HR software that is designed to manage tasks related to payroll and leave and was nominated as Best Payroll Software by HRM Asia. Being able to fully integrate with platforms such as Xero and coming with an easy set-up process, Talenox is an efficient way for companies to streamline their HR processes.
Trusted by 1000+ business owners since 2013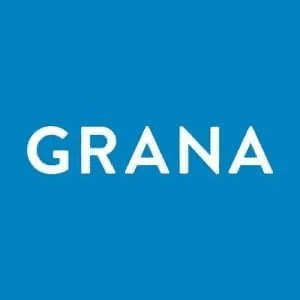 Grana
"FastLane have supported our capital raising round by advising and building our financial models, setting up Xero and Unleashed inventory systems, so we can focus on growing our business."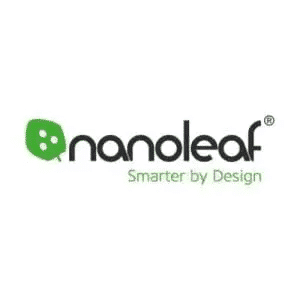 Nanoleaf
"FastLane is the perfect fit for startups that are looking for flexibility, trustworthy consulting, and someone that is willing to work with you to grow the business together."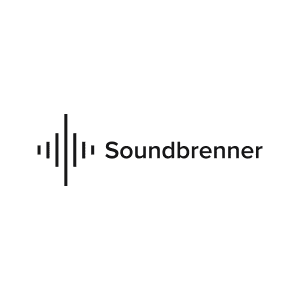 Soundbrenner
"FastLane has allowed us to spend less time on these parts of the business, and hence contributed to our successes in becoming a global music technology brand."
Frequently Answered Questions
If you're a small business or startup. Small businesses and startups often don't have the time or resources to manage payroll in-house. Outsourcing can be a great way to free up your time and resources so you can focus on other aspects of your business.

If you have a large number of employees. If you have a large number of employees, managing payroll can be a complex and time-consuming task. Outsourcing can help you reduce the administrative burden of managing payroll and free up your time to focus on other tasks.

If you're expanding into new markets. If you're expanding into new markets, you may need to comply with different payroll laws and regulations. Outsourcing can help you ensure that your payroll is compliant with all applicable laws and regulations in each market.
If you're experiencing payroll problems. If you're experiencing payroll problems, such as errors or late payments, outsourcing can help you get your payroll back on track.
Cloud-based / online payroll software offers a diverse range of benefits not commonly found in traditional payroll systems. Very simply, users of a cloud-based payroll software can enjoy cost advantages, increased efficiency, improved financial control and can devote more time and resources to business driving activities.
FastLane Group charges a setup and monthly processing fee in accordance with our clients headcount. Employees will only be counted towards the headcount when they are onboarded. Payroll, superannuation calculations, tax administration and related off-boarding / termination filing services are included in our monthly fee. Other advisory fees are based on fixed fee quotations on a case-by-case basis.
The Medicare levy is a 2% tax that is added to taxable income in Australia. It is used to fund the Medicare system, which provides universal healthcare to Australian citizens and permanent residents.
The Medicare levy is withheld from employees' wages by their employers. Employers are then responsible for paying the Medicare levy to the Australian Taxation Office (ATO).
Superannuation, also known as "super," is a compulsory retirement savings scheme in Australia. It is a long-term savings plan for retirement. The superannuation rate is 11% of employees' ordinary time earnings.
Employees can choose from any of the superannuation funds that are available in Australia. However, if employees do not choose a fund, their employer will pay superannuation contributions into a default superannuation product called 'MySuper'.
The Australian government does not offer public health insurance. However, it does provide a universal healthcare system called Medicare. Medicare provides basic healthcare services to all Australian citizens and permanent residents, regardless of their income or employment status. The Medicare levy is a 2% tax that is added to taxable income in Australia.
When building and managing a team, Australian employers must take into consideration the various regulations surrounding employment. We recognize that staying up to date with Australia's continuously developing statutory employment requirements is a time-consuming and tedious task. FastLane Group can provide updates on any regulatory developments and can advise on how best to navigate and adhere to your business' employer responsibilities.
Contact our Consultants
Choose your preferred contact method and one of our dedicated consultants will be in touch!